According to Mr. Charles Caleb Colton, "Imitation is the sincerest form of flattery." So I hope my friend is flattered more than annoyed I flat out ripped off her idea for my latest project.  🙂
I couldn't help myself. She posted this photo of her painting she made at a Vino Van Gogh* event in the Quad Cities:
I loved it! I'm semi-obsessed with colorful things and swirly trees…it's like a wonky, cheerful sort of Tim Burton style. I've been wanting some sort of colorful tree painting for quite awhile. I've been drooling over lots of different ones on Pinterest and Etsy. Here are a few of my favorites: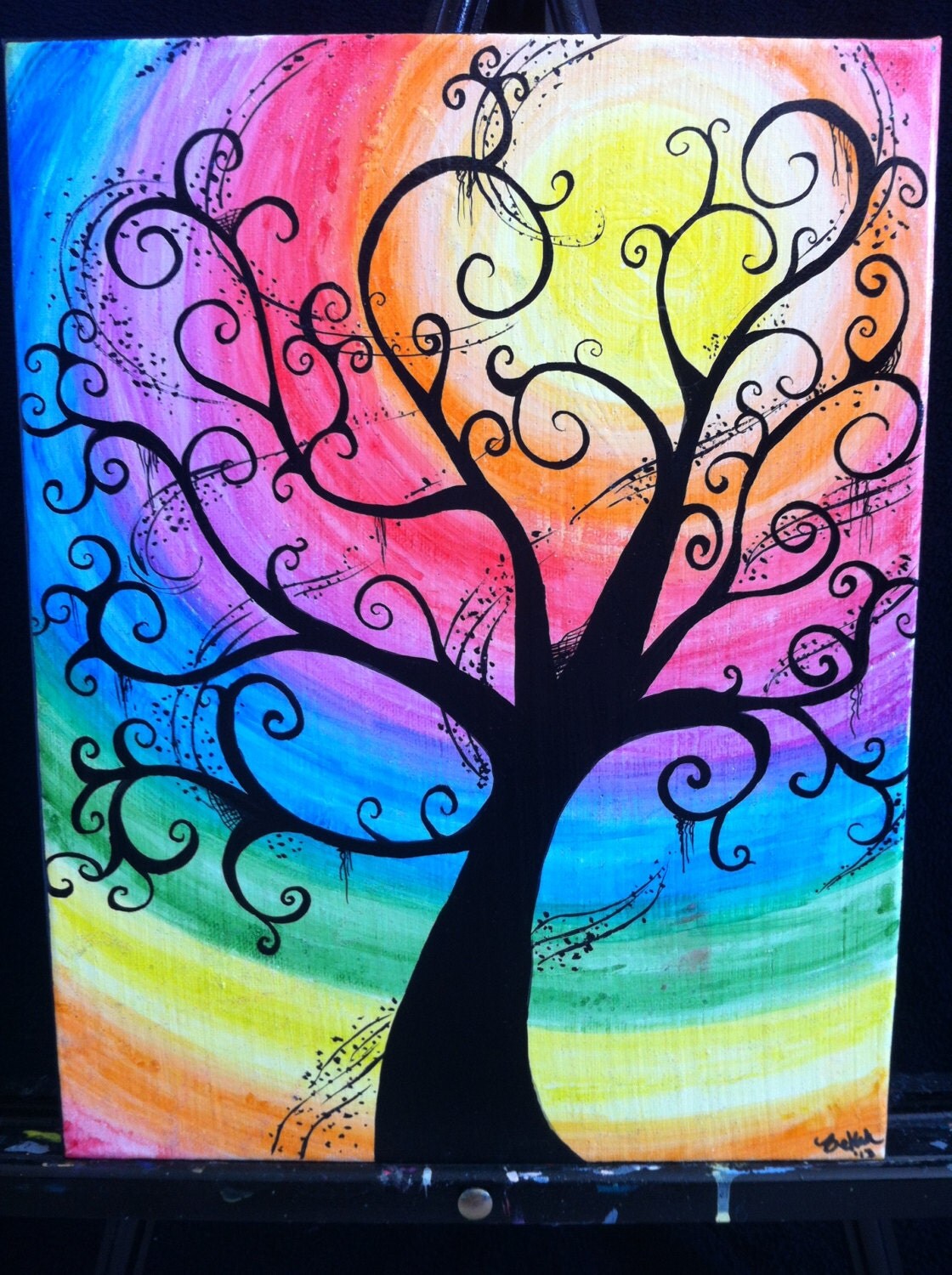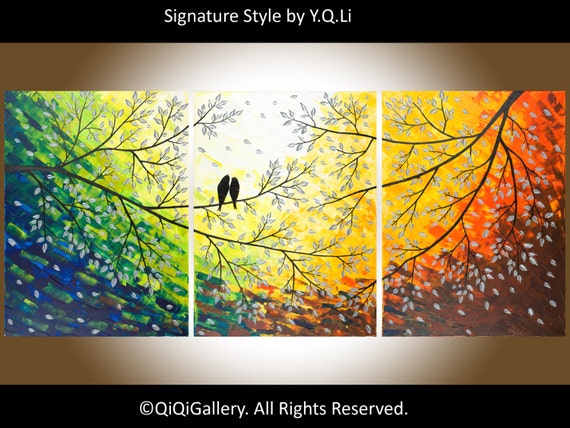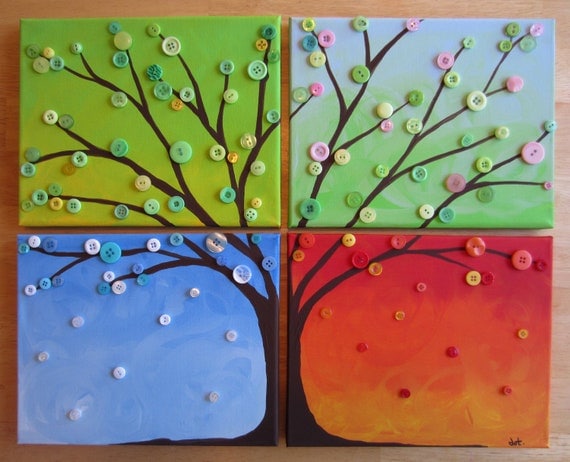 Since I had a stack of canvases and a box full of paints in my workshop I decided to give it a go the other day. I also put my own little spin on my work of art…I knew there was no way I'd be able to paint the type of tree I envisioned. After getting this far with the painting, and being relatively happy with it (other than the fact it kinda looks like a beach ball!) I was so afraid of messing it up at the very end when adding the tree.
Me, being the lazy super creative person that I am, I decided to use a vinyl decal for my tree. That way if I was unhappy with it I knew I could peel it off and try again. This was my finished project:
I don't have the best of luck applying vinyl to painted canvases; This was a bit tricky, but it was waaaaaay easier than the large subway art canvas I made for my sister in law last Christmas (which reminds me, I need to find a photo of that to share with you!) Overall, I'm pretty happy with it. I could add a layer of Mod Podge to better secure the tree to the canvas, you can see some pieces are pulling away from the canvas, but for now it's just fine.
*On a side note, I had never heard of this Vino Van Gogh thing, so I was intrigued. According to their FAQ they have a pre-determined list of paintings that will be taught, and they supply everything. You just show up and have a good time! I immediately signed up for their newsletter so I can be sure to do this one day soon. How fun would this be with a group of friends?!